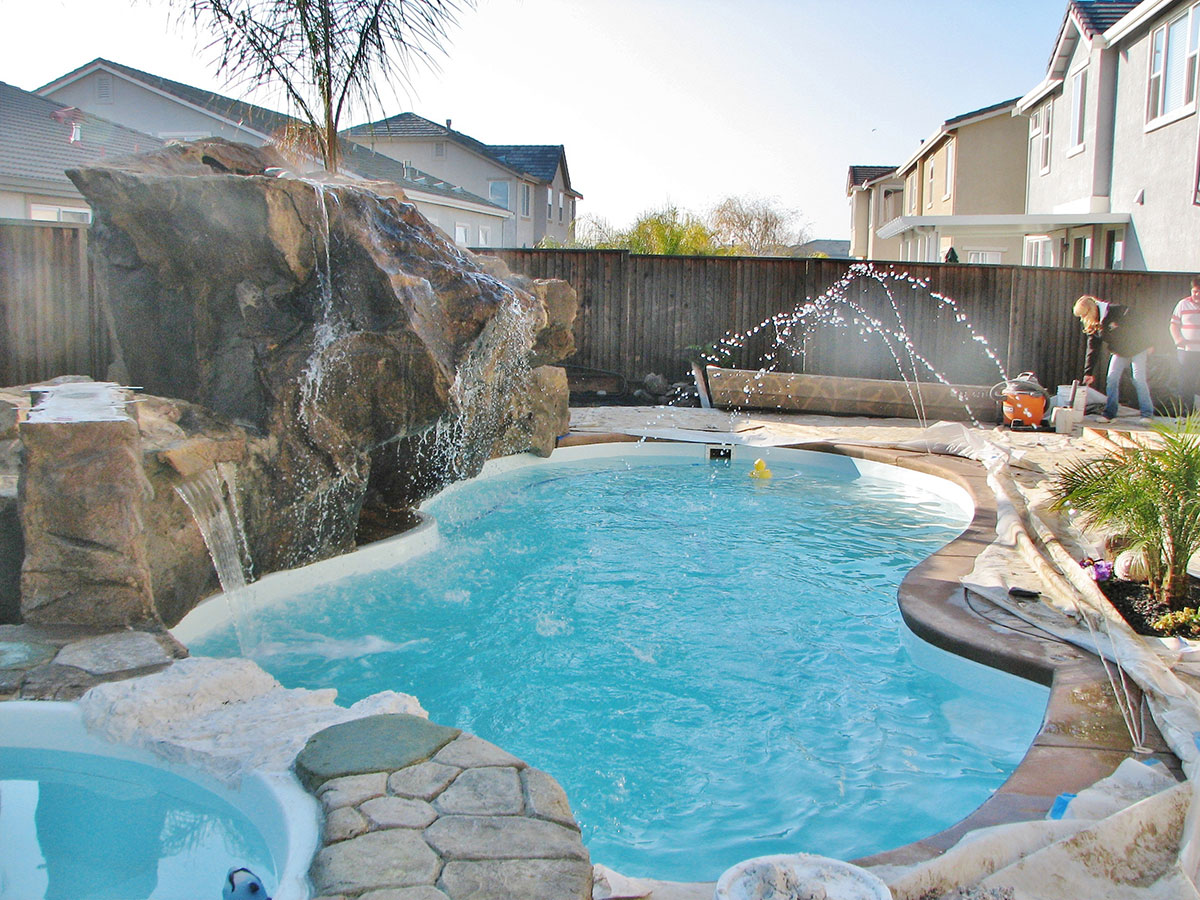 We make existing swimming pools better by creating amazing stone-looking features to enhance your poolscape:
Engineered Boulders
Grottos
Tree Trunk Slides
Lazy River & Bridge
Custom Pool Slides
Pool Decks & Textures
Spa & Hot Tub Decks
Engineered Boulder Construction
Engineered boulder construction is the modern method for building pool water features and grottos. Rock face panels made from fiber reinforced, high performance, polymeric concrete are used to hand craft rock and boulder formations. This high strength material allows for steel reinforced, hollow core features, which drastically reduce weight and stress on pool structure.
Grottos
Grottos are custom made "little houses" that we can put over hot tubs as part of the "outdoor living" area; especially in conjunction with pools.
Tree Trunk Slide
This swimming pool slide is a signature enclosed water slide custom designed and built by Installers using a high performance concrete mix.
Lazy River & Bridge
A lazy river and bridge are a great way to create a unique pool experience. Bridge, coping and surrounding boulder features are all made with engineered boulder panels and fiber reinforced, high performance, polymeric concrete.