​​​​Is your pool deck looking worn out or do you have cracking in your pool deck surface? We can bring that "worn" out look back to life with our SafetyStone product line making your pool look brand new.


How Does SafetyStone's Rubber Surfacing Work?
Unlike Any Other Resurfacing Product
Rubber surfacing with SafetyStone combines high tech polymer resins with rubber to create a resilient, non-skid surface that is virtually indestructible. SafetyStone is professionally installed over your new or existing surface, and is available in many different colors.
Safety is Important
SafetyStone is skid-resistant when wet, much like your bath mat which makes rubber safety surfacing perfect for wet deck applications.
SafetyStone is Proven
SafetyStone rubber surfacing has been installed in a wide variety of commercial and residential environments such as water parks, indoor/outdoor swimming pool decks and leisure centers.
The Rubber Surface That Stretches
Remarkably, SafetyStone stretches to accommodate most substrate cracks caused by ground movement. SafetyStone rubber safety surfacing also expands and contracts with temperature changes.
Rubber Surfacing That's Easy to Maintain
SafetyStone is stain resistant and cleans with normal soap and water. Should the occasion become necessary, repairs to a SafetyStone applied rubber surface are easily accomplished by an installation specialist.
Fast, Professional Installation
SafetyStone is mixed on site and troweled by craftsmen to a uniform thickness over your new or existing surface to create a beautiful, seamless finish. Special rubber safety surfacing materials are skillfully used for custom logos and designs. SafetyStone can also be applied to angular surfaces, like coping around a pool or stair faces.
The All-Around Rubber Surface
SafetyStone adheres directly to any solid substrate material including concrete, asphalt, epoxy stone, brick, wood, steel, tarmac, chipboard and aluminum. Surface blemishes are easily filled and eliminated without jackhammers or other bothersome equipment.
Here are some other applications where our SafetyStone product can be used for both commercial and residential applications.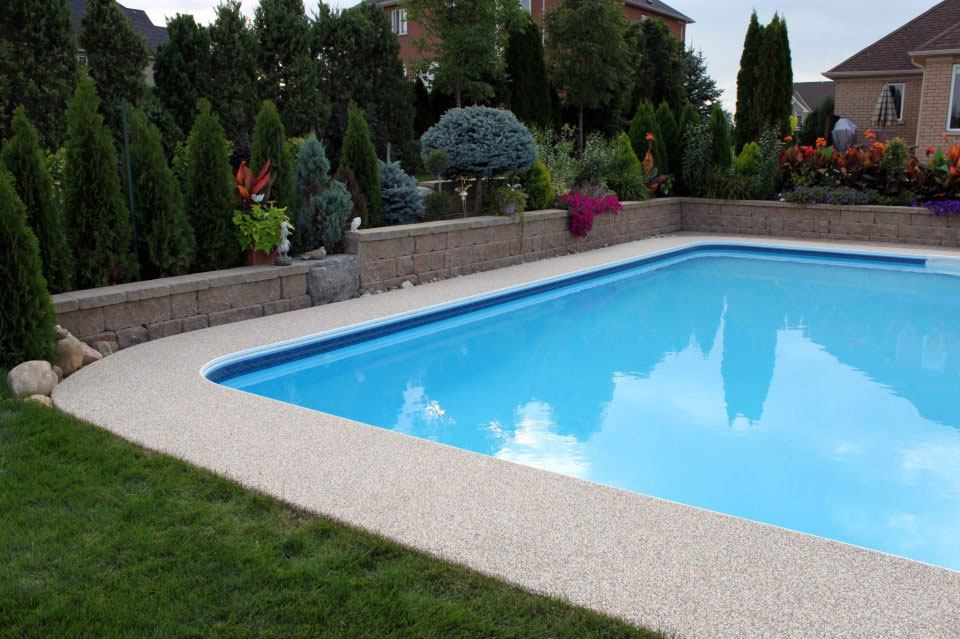 Playgrounds
Waterparks
Garages & Driveways
Walkways
Logo's and Custom Designs
Steps and Porches
Activities and Exercise Areas