"MasterStone created a concrete bar top for our outdoor patio and it turned out great. They matched colors of our slate tile and existing rock wall facia, It gives a outdoor feel unlike granite or Marble."
Jeff Gutterman (via Facebook)
"These guys showed up and built an outdoor kitchen in two days! Absolutely beautiful! We had them come back later and build us an outdoor fireplace and waterfall. The craftsmanship was incredible. I would have never imagined that we could have these beautiful outdoor features at such a reasonable price!"
tara.moda Li (via Google)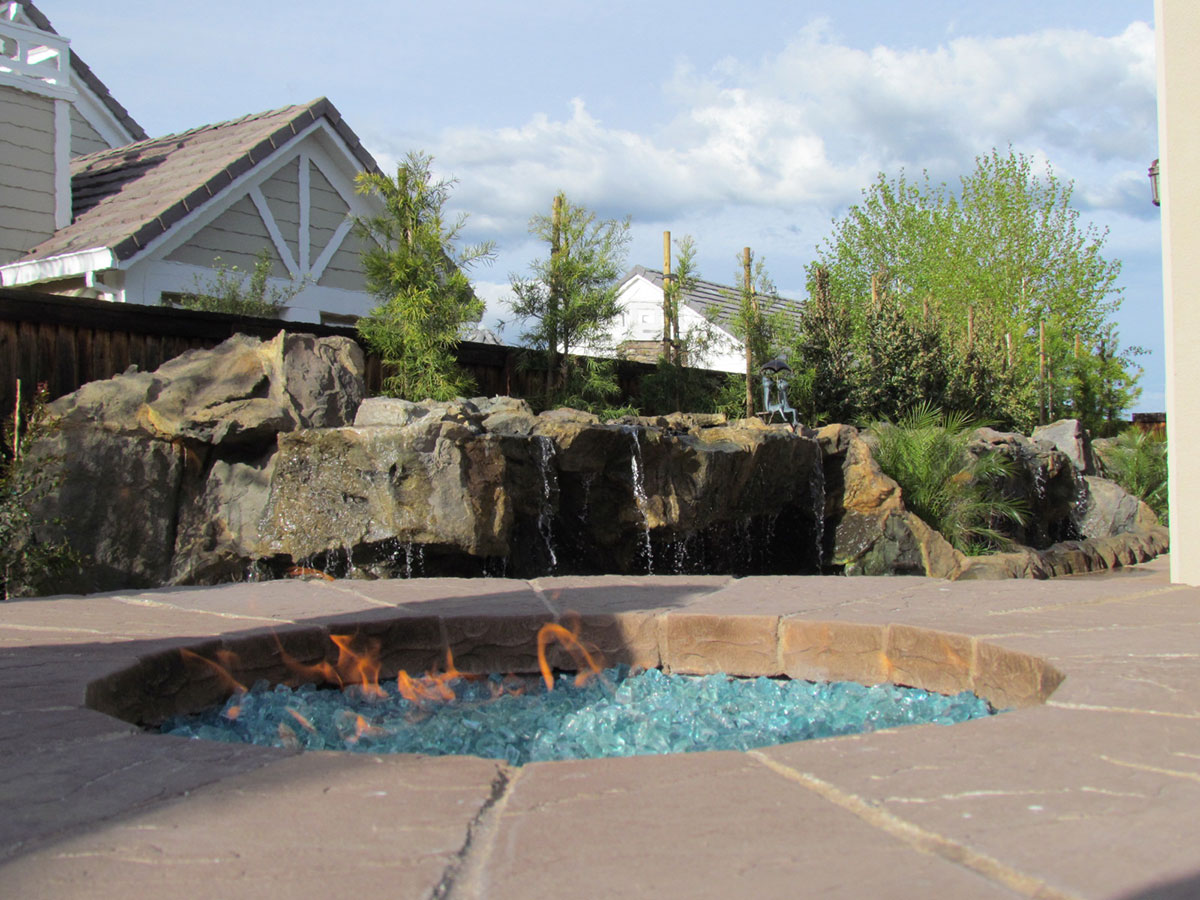 "MasterStone Hardscapes and their team of Artisans have created a beautiful peaceful setting for our customers. The water feature, sitting walls and custom work are simply amazing!"
Tim Donaldson
"MasterStone Hardscapes designed and built a beautiful water feature and tree stump fire pit. We love our landscape!"
Shirley Thompson (via Facebook)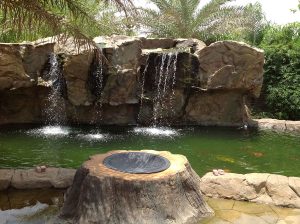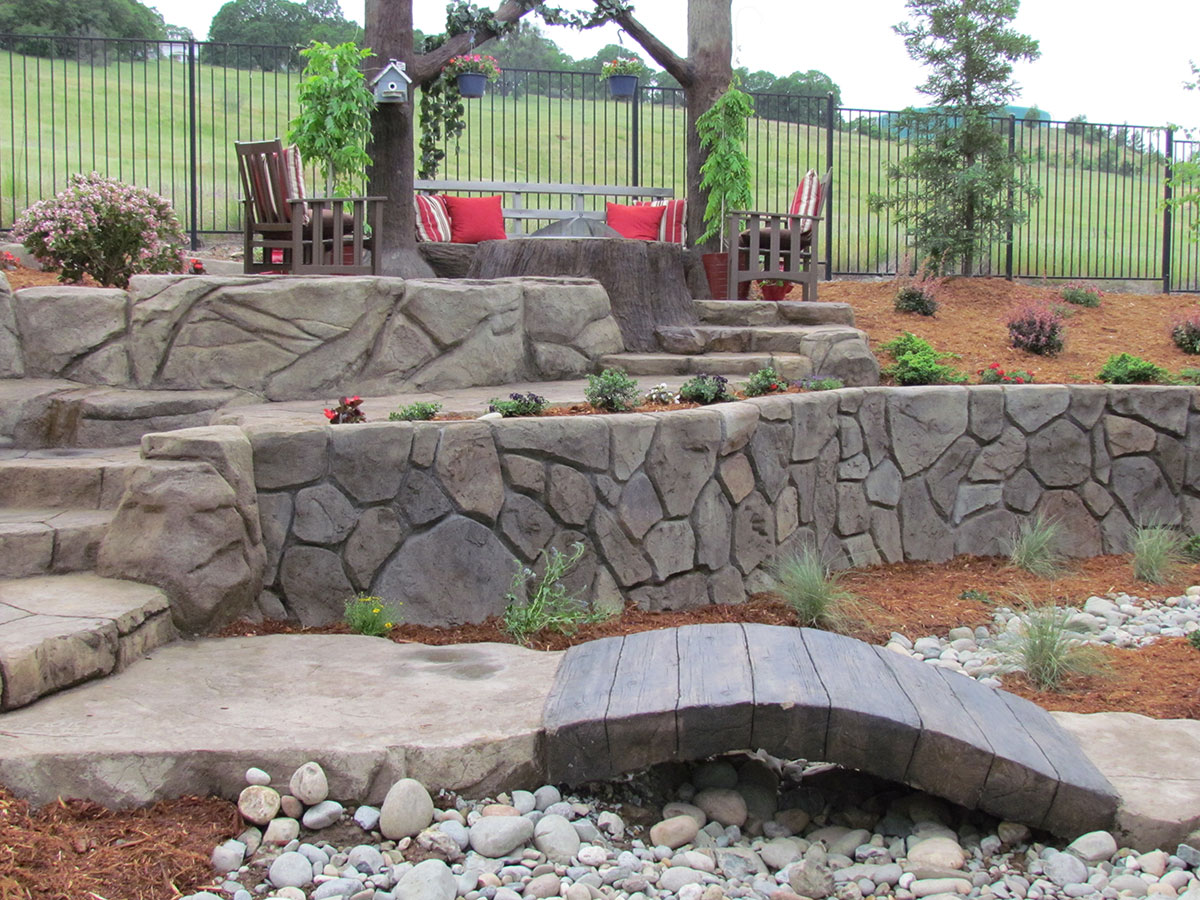 "Let me first start off by saying this is going to be a long review, but it is definitely worth the read. My wife and I purchased a brand new home and in less than a year we had a very bad washout problem due to a few factors: grading of our lot, grass seed blew away, and the 9 foot basement pour. We needed retaining walls sooner than we wanted. We went to the home show and got 3 to 4 bids for retaining walls and an outdoor patio. We welcomed 3 bidders into our home to conduct their presentations.
The first bidder didn't want to talk to my wife since I wasn't there that day, plus he wanted to do the cheapest retaining wall. I understand keeping cost down for clients but at the same time at least give me some options. In addition the review of his company had bit more bad reviews than I would have liked to have had. We obviously eliminated this bidder immediately.
The second bidder had done large scale projects and had a pretty good reputation. A single sales rep. came to our house. He had a good catalog and options to look at. He also took some pictures of our backyard. Let us fast forward to his presentation appointment. I welcome him into our house and the first thing he says is, "We need a Computer." I was kind of baffled at first and almost asked him to leave. I kept my cool and we provided one for him to use. Handed us a printout of the retaining walls, patio, and landscaping. We then looked at the pictures he had drawn on a program of what our house could possibly look like. After we were done looking at the pictures and the price tag, all he asked was when can they get started. I just told him I would look it over with my wife and we would be in touch. Keep in mind this was all basic paver stones and brick retaining walls. The price was around 55,000 just with paver stones, brick retaining walls, and landscaping.
The third and winning bidder was MasterStone Hardscapes. When John and his chief fabricator arrived to our house, they had already walked around the house to take a look at the washout problem. Once inside John asked what our grand idea was for the back yard to look like. We told him what we were looking at doing and gave him our budget. They both left and over the next few weeks or so kept in contact asking a few questions for some input. They come back with an additional staff member to do their presentation. They had all their own equipment. Gave us a list of what the items to build and they were all separate and not just one lump sum. While looking at images of what our backyard could be like, they were asking us what we liked about certain things and what we didn't like. They wanted our input for things to add or remove or move. The chief fabricator had a legal pad out writing everything I said down. The price all together was around 55,000 to 60,000. But with this printout the items were all in their own section so you could see how much they cost. John knew we couldn't do all of it at once but did look in those quotes for us for our timeline. Oh and not to mention the retaining walls are shaped to look like real stone , load bearing concrete and the patio was a stamped concrete. While we were at the home show, John did a demonstration with durability of their product.
Fast forward to the work. His crew was in 100 plus degree heat, or storms working on our retaining walls and patio. Not to mention as the work progressed, John noticed a few things to change and move which we provided at cost rather than drawing up another contract, some things were even added on at no extra cost so that the flow of it would look and work better. We were blown away at the work as it was going up, and throughout the whole time if we came out to look they would tell us what was going on and the things they were working on. The crew was working long days in the heat but always very friendly.
After it was all said and done, we did most of the work except for a few things, which we will be doing in a year or two. My brother-in-law I think said it best after witnessing the work. "Those guys aren't laborers, they are artists."
I know this is a long review, but we are very happy with our decision, it will last a very long time."
The Washburns